Welcome to Zwolle
Zwolle is a city with a rich history. Originally a trading city, originated due to its location on several waterways. The vibrancy that belongs to the trade is still felt in Zwolle. Visit the various unique shops that the city is rich or discover the history of this Hanseatic city, with its historical monuments and the Stedelijk Museum taking you back in time.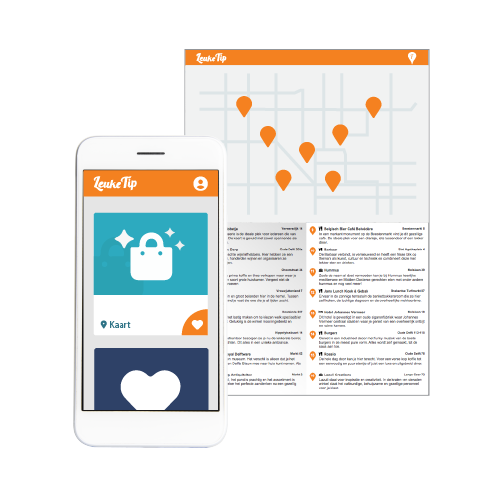 An unforgettable trip in Zwolle
Discover Zwolle together with LeukeTip. We believe that planning a city trip should not cost you time or stress. Whether you are looking for a last-minute visit or planning a complete city trip, together with locals we will show you the way in beautiful Zwolle. With a printed city guide or mobile in your hand, you can easily discover the nicest places and encounter unforgettable experience.
Start exploring with a ready-made city guide
Free city guide
Zwolle
10 hotspots where lunch and High Tea are waiting for you
Free city guide
Zwolle
Be amazed by cultural and historical Zwolle
Free city guide
Zwolle
Taste the delightful atmosphere in these 9 tasteful Zwolle shops
What do you want to discover?
Hotspots you shouldn't miss
The ice-cream shop Salute is prepared exclusively with the best Italian ingredients, and enjoy this freshly made daily cooling.
Tucked away in a cellar, you'll find a space of twelve square meters where you can learn everything about Saint Nicholas.
At the age of 75, you can find luxury leather goods, business cases and travel items, a large collection where you will definitely find something to your taste.
---
LeukeTip
Discover Dutch Cities - In 5 minutes your own city guide
www.leuketip.com