Welcome to Leeuwarden
Leeuwarden is the proud capital of Fryslân. In the beautiful historic city centre you will find no less than 575 national monuments. So there is plenty to see during a city walk. But Leeuwarden has more in store. In Leeuwarden there are plenty of places to discover where you can enjoy a cup of coffee, lunch, dinner or drinks.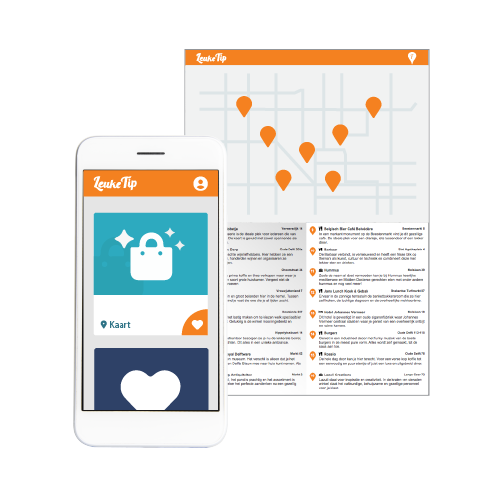 An unforgettable trip in Leeuwarden
Discover Leeuwarden together with LeukeTip. We believe that planning a city trip should not cost you time or stress. Whether you are looking for a last-minute visit or planning a complete city trip, together with locals we will show you the way in beautiful Leeuwarden. With a printed city guide or mobile in your hand, you can easily discover the nicest places and encounter unforgettable experience.
Start exploring with a ready-made city guide
Free city guide
Leeuwarden
Local entrepreneur Monique shows you the city
Free city guide
Leeuwarden
Discover art, breathtaking history and the best coffee
Free city guide
Leeuwarden
10 coffee shops and lunchrooms each with their own story
What do you want to discover?
Hotspots you shouldn't miss
When you enter the cozy, colorful store De Pluymgraaff you get greedy when you see all the fun stuff for young and old.
If you want to learn more about Friesland during a nice day in the city, visit the Frisian Museum in Leeuwarden.
Enjoy royal delights in an 18th century palace at Us Heit, with delicious culinary delights provided by Chek chef Jelmer Haga.
---
LeukeTip
Discover Dutch Cities - In 5 minutes your own city guide
www.leuketip.com