Welcome to Hoorn
Hoorn is a historic city with a special atmosphere. The past of the mighty VOC can still be felt there. See old warehouses or visit the charming harbour where you can see with a bit of luck how fishermen hang their nets dry. Besides the many monuments Hoorn has several museums and a varied range of shops, such as nice home shops but also special antique and fashion shops.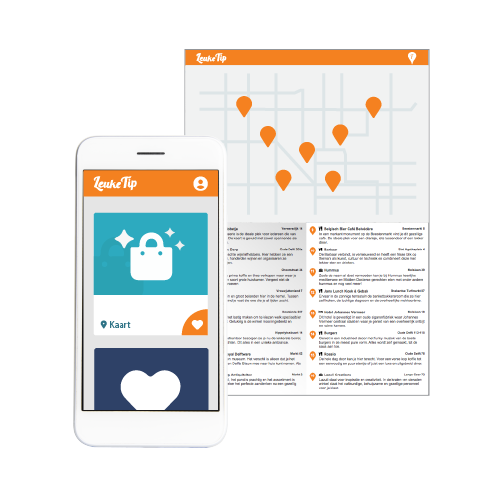 An unforgettable trip in Hoorn
Discover Hoorn together with LeukeTip. We believe that planning a city trip should not cost you time or stress. Whether you are looking for a last-minute visit or planning a complete city trip, together with locals we will show you the way in beautiful Hoorn. With a printed city guide or mobile in your hand, you can easily discover the nicest places and encounter unforgettable experience.
Start exploring with a ready-made city guide
Free city guide
Hoorn
For lunch or High Tea you'll be good at these 10 places
Free city guide
Hoorn
15 places with all the goodies of the city together
Free city guide
Hoorn
Dive into the Golden Age and trade the shore for the water
What do you want to discover?
Hotspots you shouldn't miss
From science fiction to detectives, for young and old, they specialize in secondhand and antiquarian books.
The address for artisanal Italian ice cream. Named after the talented Italian composer. Like his pieces, the ice cream here are masterpieces.
Be inspired by the tasteful fashion, Bananamour has special collections for people who want to stand out in fashion.
In a beautiful building on the old Bierkade they cook delicious dishes from the modern French-Mediterranean cuisine.
---
LeukeTip
Discover Dutch Cities - In 5 minutes your own city guide
www.leuketip.com