Welcome to Maastricht
Between the hills of Limburg you will find Maastricht. In this welcoming city on the Maas there is a special atmosphere. The Limburg dialect, the unique sights and the special and extensive shopping offer make a visit to this city a real experience. look for fun on one of the many terraces or let yourself be surprised by quirky museums. There is plenty to discover in this city in the south of the country.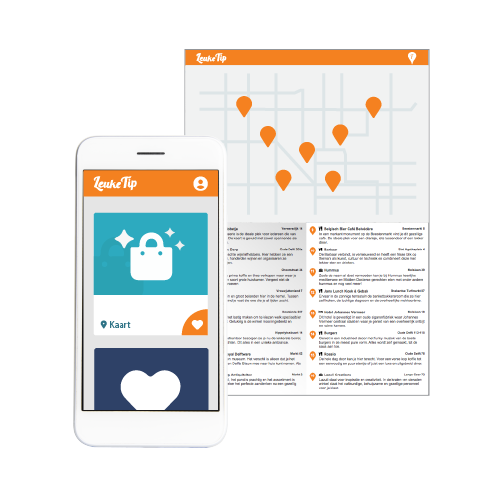 An unforgettable trip in Maastricht
Discover Maastricht together with LeukeTip. We believe that planning a city trip should not cost you time or stress. Whether you are looking for a last-minute visit or planning a complete city trip, together with locals we will show you the way in beautiful Maastricht. With a printed city guide or mobile in your hand, you can easily discover the nicest places and encounter unforgettable experience.
Start exploring with a ready-made city guide
Free city guide
Maastricht
From city wall to museum. 15 places with their own story
Free city guide
Maastricht
6 hotspots where you can find delicious coffee, lunch and cake
Free city guide
Maastricht
15 places you should not miss as a real fashionista
What do you want to discover?
Hotspots you shouldn't miss
This street and city wall in the Jekerkwartier runs along the Stadspark Maastricht and the Meuse and dates back to the 12th or 13th century.
The square is located right in the centre, where you can relax with its cosy atmosphere and surrounding historic buildings.
If you are looking for a business outfit or a casual look, you have come to the right place for good service and quality.
It is a good place to stay in this former fire station, for breakfast, a delicious and organic dinner and fast and free internet.
---
LeukeTip
Discover Dutch Cities - In 5 minutes your own city guide
www.leuketip.com