Welcome to Haarlem
Haarlem has everything you need for a fun day in the city. The historic city centre is surrounded by canals and landings and is characterized by the many characteristic streets, monuments and one of the most beautiful squares of the Netherlands, the Grote Markt. There are plenty of special and unique shops to In the field of art and culture, Haarlem also has a lot to offer, from famous museums such as the Teylers Museum and De Hallen to hidden places.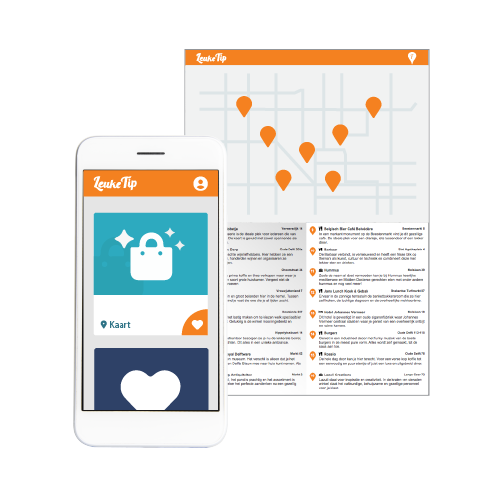 An unforgettable trip in Haarlem
Discover Haarlem together with LeukeTip. We believe that planning a city trip should not cost you time or stress. Whether you are looking for a last-minute visit or planning a complete city trip, together with locals we will show you the way in beautiful Haarlem. With a printed city guide or mobile in your hand, you can easily discover the nicest places and encounter unforgettable experience.
Start exploring with a ready-made city guide
Free city guide
Haarlem
Experience the history of Haarlem in these 7 unique museums
Free city guide
Haarlem
10 hotspots to have a drink together with your friends
Free city guide
Haarlem
15 unique places in Haarlem that you should have seen
Free city guide
Haarlem
Wander past the best hotspots of the Kleine Houtstraat
What do you want to discover?
Hotspots you shouldn't miss
Beautiful and practical. These are the items they collect at magpie & Jay. Mostly with influences of Norwegian design but from all over Europe.
The oldest museum in the Netherlands where the public has been welcome to look at objects of art and science since 1784.
This museum is very appropriately buried in the ground. You will learn about the history of Haarlem through finds from the soil.
---
LeukeTip
Discover Dutch Cities - In 5 minutes your own city guide
www.leuketip.com