Welcome to Deventer
Dive into historic streets, stroll along beautiful city squares and taste the atmosphere. In the centre full of character, let yourself be surprised by the multifaceted shopping offer and visit unique shops you need to see. Discover the centuries-old monuments that the city houses, and for a delicious lunch, dinner or drinks, there's something for everyone!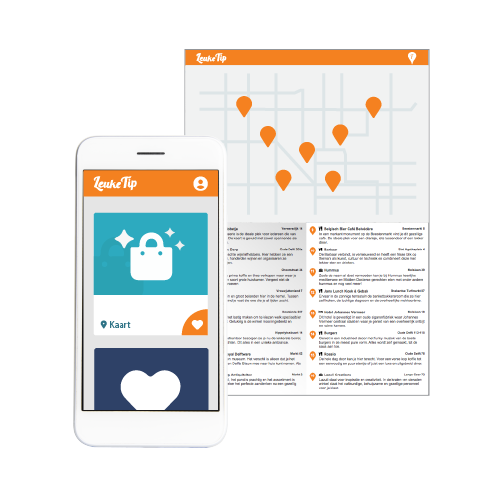 An unforgettable trip in Deventer
Discover Deventer together with LeukeTip. We believe that planning a city trip should not cost you time or stress. Whether you are looking for a last-minute visit or planning a complete city trip, together with locals we will show you the way in beautiful Deventer. With a printed city guide or mobile in your hand, you can easily discover the nicest places and encounter unforgettable experience.
Start exploring with a ready-made city guide
Free city guide
Deventer
From museums to Vogel Island, get to know this beautiful city
Free city guide
Deventer
Relax while enjoying a cup of coffee or a nice lunch
Free city guide
Deventer
Between these 10 stores is definitely your new favourite
What do you want to discover?
Hotspots you shouldn't miss
Be amazed by beautiful Bohemian glassware and crystal in the most beautiful shapes, handmade by Czech glass artists.
Restaurant Jackies is a good choice for special dishes, such as lobster, duck breast, steak and champagne.
Cheese trade de Brink has been named no less than 6 times as Dutch Best Cheese Specialty shop.
---
LeukeTip
Discover Dutch Cities - In 5 minutes your own city guide
www.leuketip.com