Welcome to Amersfoort
Amersfoort is a city with a rich history where the Middle Ages are still felt. From the old city wall, which used to protect the city, you can still see many remains such as the Muurhuizen and fairy-tale Koppelpoort. In search of the most beautiful views of the city, climb the 346 steps of the Ours Lieve Vrouwetoren, and see the city from a great height.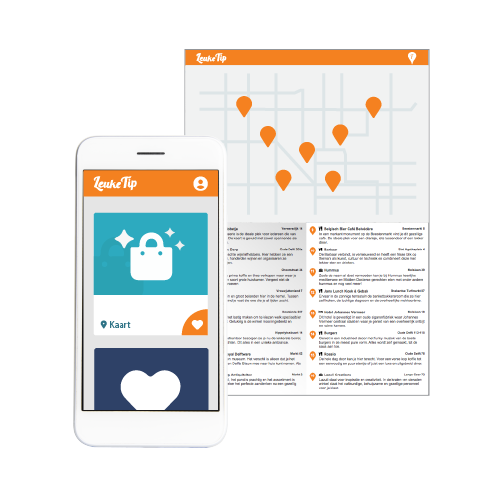 An unforgettable trip in Amersfoort
Discover Amersfoort together with LeukeTip. We believe that planning a city trip should not cost you time or stress. Whether you are looking for a last-minute visit or planning a complete city trip, together with locals we will show you the way in beautiful Amersfoort. With a printed city guide or mobile in your hand, you can easily discover the nicest places and encounter unforgettable experience.
Start exploring with a ready-made city guide
Free city guide
Amersfoort
5 High Tea places where sweet and savoury meet
Free city guide
Amersfoort
Swap the major shopping streets for the unique shopping area
Free city guide
Amersfoort
Return to the past of this fairy-tale city
What do you want to discover?
Hotspots you shouldn't miss
At De Aubergerie, located on the edge of the city centre, in a beautiful rustic setting, enjoy French cuisine.
This wine bar in the 17th century building is the perfect place to enjoy a nice glass of wine and matching snacks together with family and friends.
This farmers' market brings sustainable, mostly organic, artisanal and culinary products from the countryside to Amersfoort.
Here you will find showcases full of beautiful watches and jewelry, HiP also has its own workshop and goldsmith.
---
LeukeTip
Discover Dutch Cities - In 5 minutes your own city guide
www.leuketip.com